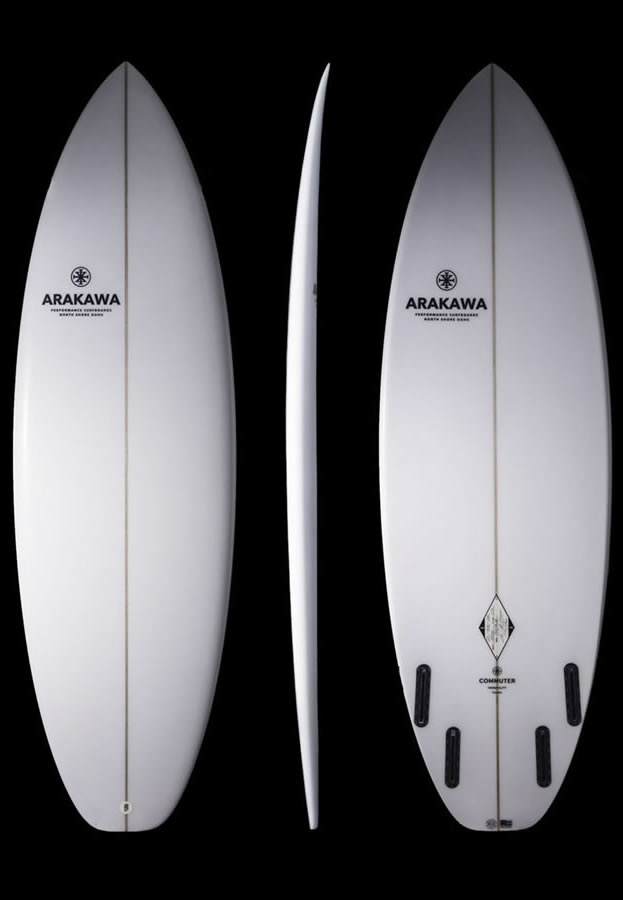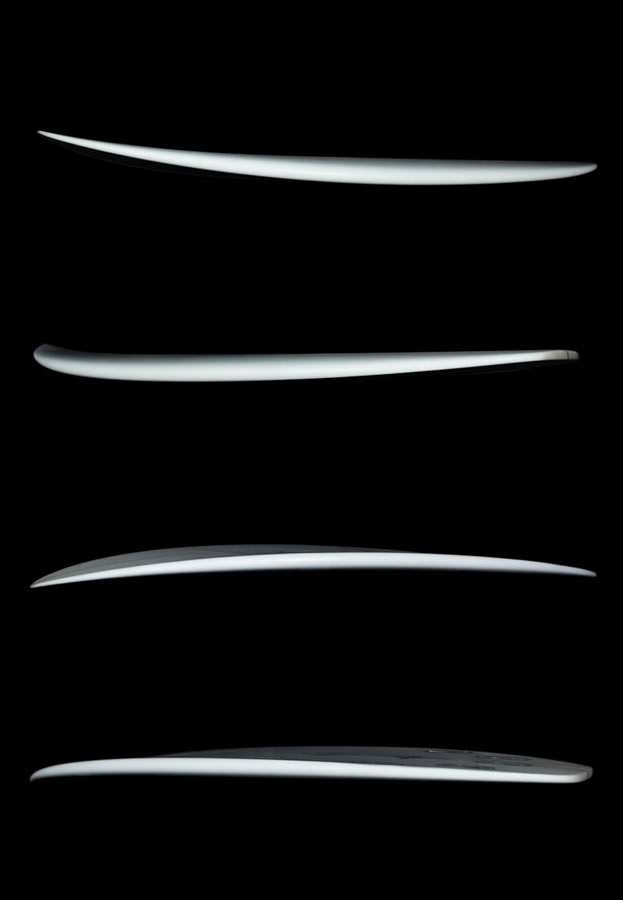 DESCRIPTION
The Commuter is a blend of a Sling Shot and Mango models. This full-outlined, low-rocker design is a rapid wave catcher with a very stable ride. Single to double concaves with subtle tail lift give the Commuter the extra boost in
performance normally lacking in these types of alternative designs. Whatever your skill level, this is a super fun choice for a low maintenance shortboard. As a general guideline for experienced surfers, size the Commuter around 2-4" shorter than your normal high-performance model. If you want to progress to a shorter design from a longboard or funboard design it is flexible enough to be adapted to any lengths in the 6ft range.
BOTTOM CONTOUR: Single to double concave
FIN RECOMMENDATIONS: Thruster or quad fin
TAIL OPTIONS: Squash, Swallow, Square, and Diamond
$705.00 Hawaii Factory Pick-up
Price quote is for custom 6'5 and under, clear, sanded finish, Future thruster set-up. For detailed pricing on custom orders and shipping, please contact us or see our pricing and shipping page.
Have any questions about this model? Just have an insane session at your homebreak? Share your questions, comments, and experiences below!