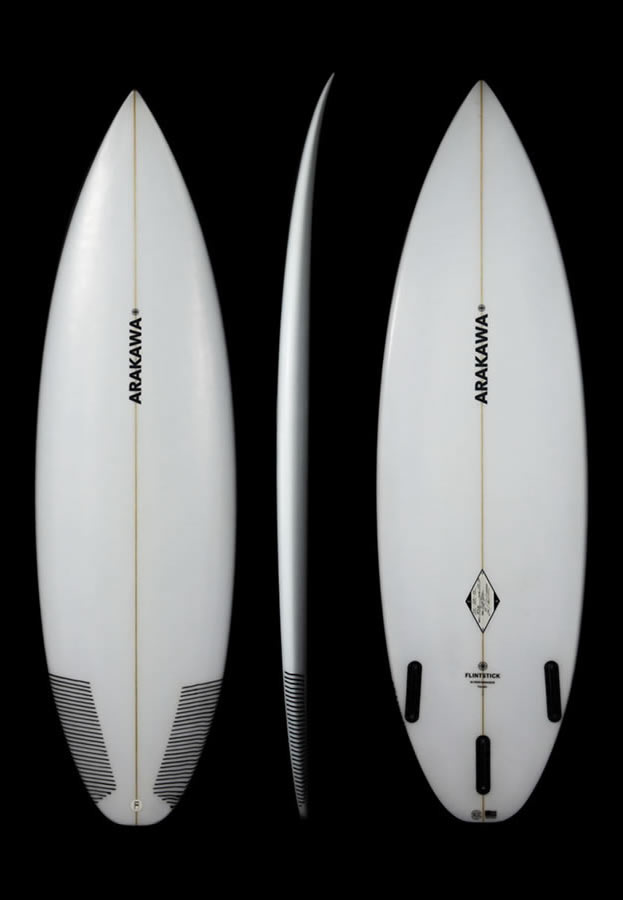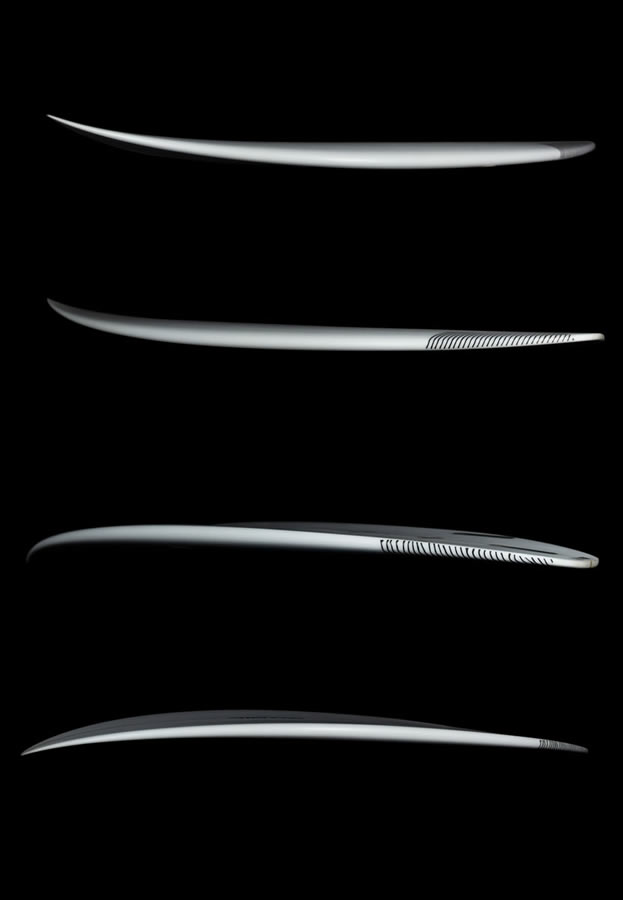 DESCRIPTION
This board is a fast and spicy groveler I designed for competition in Japan. In those situations, surfers typically turn to their short, wide-nose fish style boards, however they often lack the sharp, vertical freedom of your normal shortboard. The Flint Stick features a counter intuitive approach to attacking tiny waves that we found to be super effective. Instead of adding nose width and flattening the rocker, I shifted the wide point and volume back toward the tail and increased the nose rocker slightly. This gives the Flint Stick a wide, tear-drop like tail, which allows it to plane over flats and turn vertical on a dime whenever a lip shows up. You can surf off your back foot and still be able to carry speed through sections. If you are working on setting the record for the most rooster tails thrown on a single wave, this is your board. Size this model an inch shorter than your performance shortboard.
BOTTOM CONTOUR: Deep single
FIN RECOMMENDATION: Thruster
TAIL OPTIONS: Round, Thumb, Squash
$750.00 Hawaii Factory Pick-up
Price quote is for custom 6'5 and under, clear, sanded finish, Future thruster set-up. For detailed pricing on custom orders and shipping, please contact us or see our pricing and shipping page.
Have any questions about this model? Submit them below or share your experience on this board!