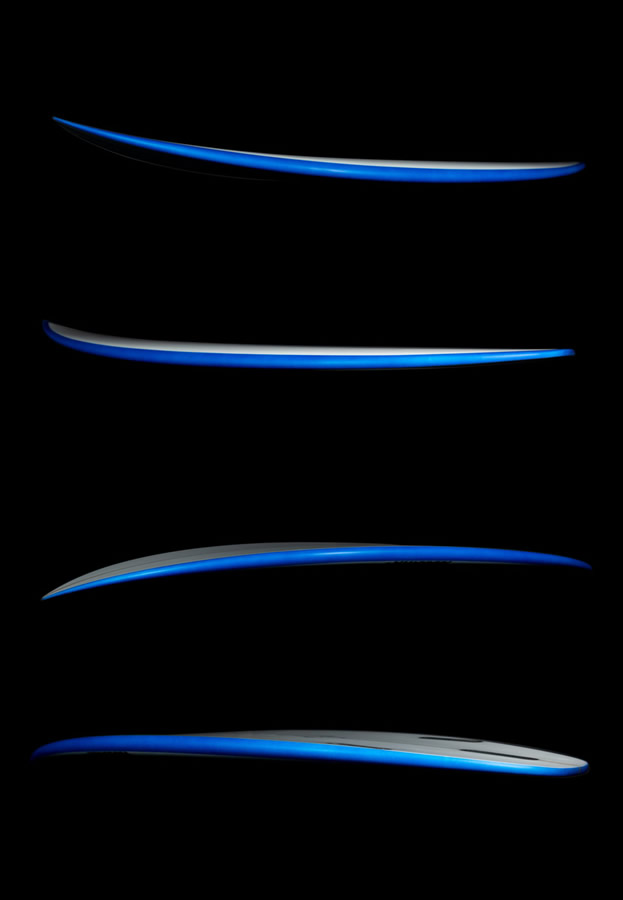 DESCRIPTION
The GX is a small wave performance board designed with a fuller nose and tail similar to the Scream, but features more rocker and less concave. In short, this is an alternative to the Scream that is better suited for back-footed surfers. Recommended to be ridden 2" shorter and ¼–1/2" wider than your normal shortboard. Although it was intended for small surf, some even prefer it as an all-around board for sizable waves.
BOTTOM CONTOUR: Single to double concave
FIN RECOMMENDATION: Thruster
TAIL OPTIONS: Squash, Swallow, Moon
$665.00 Hawaii Factory Pick-up
Price quote is for custom 6'5 and under, clear, sanded finish, Future/FCS thruster set-up. For detailed pricing on custom orders and shipping, please contact us or see our pricing and shipping page.
Have any questions about this model? Submit them below or share your experience on this board!