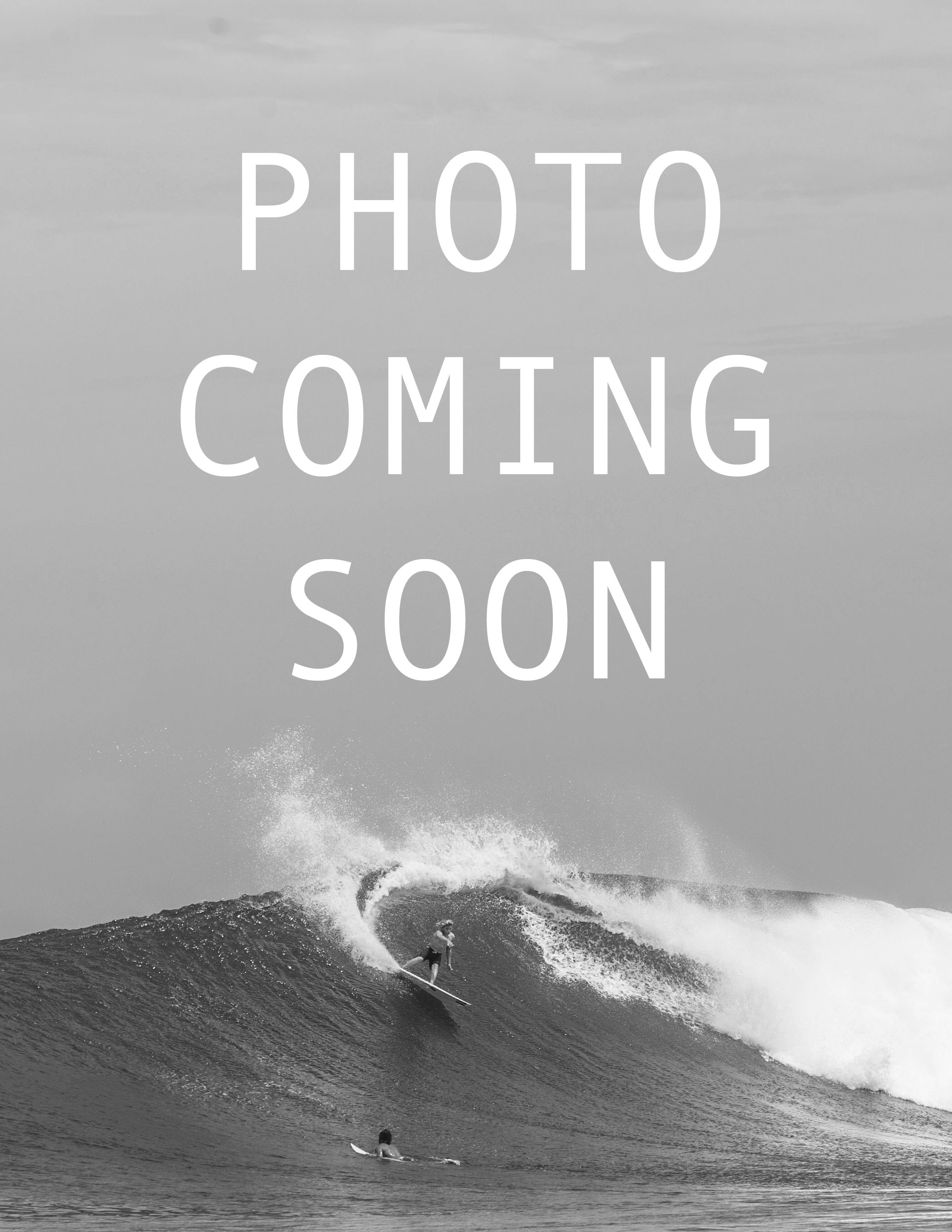 DESCRIPTION
This design was birthed from a team rider's request, for a fun mini board to surf some of the shore breaks near his home. He normally rides a 6'0" for his everyday shortboard, and we decided to shape it at 5'4" long (or rather, 5'4" short). It turned out to be a keeper and we called it the Stubby. After giving it a test run in all sorts of conditions, we discovered the Stubby was fun in real waves and not just 1-2' shore break. It's fast and drivey, and it sticks to your feet since there is not much nose extending past the front foot. The Stubby is designed with a flat deck and angled rails which carry volume out to the rail, so when considering adding a Stubby to your quiver, order it short —somewhere around 6-8" shorter than your everyday shortboard, but only about 1/8" thicker.
BOTTOM CONTOUR: Single to double concave
FIN RECOMMENDATIONS: Thruster, Quad
TAIL OPTIONS: Squash, Square, Swallow, Bat
$690.00 Hawaii Factory Pick-up
Price quote is for custom 6'5 and under, clear, sanded finish, Future thruster set-up. For detailed pricing on custom orders and shipping, please contact us or see our pricing and shipping page.
Have any questions about this model? Just have an insane session at your homebreak? Share your questions, comments, and experiences below!