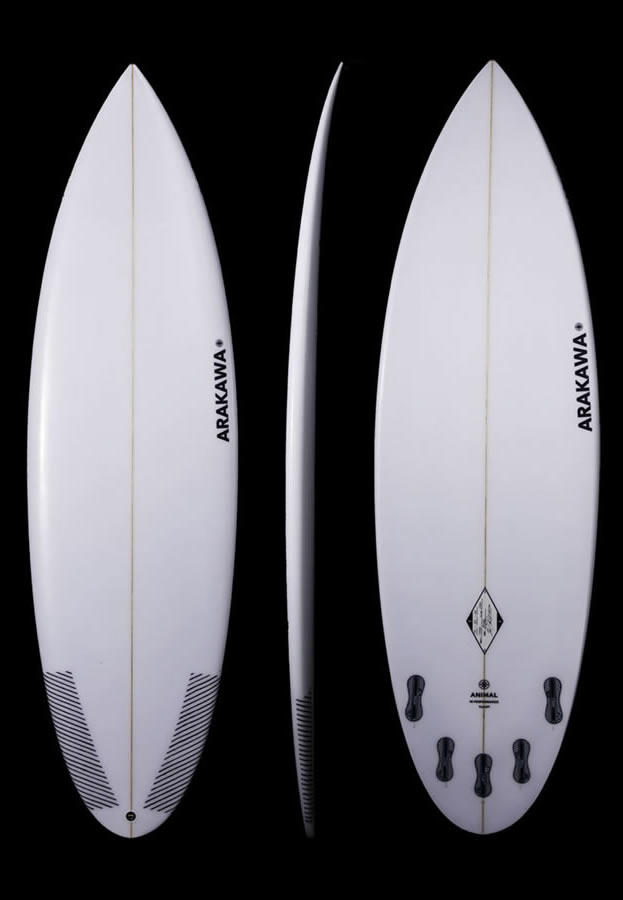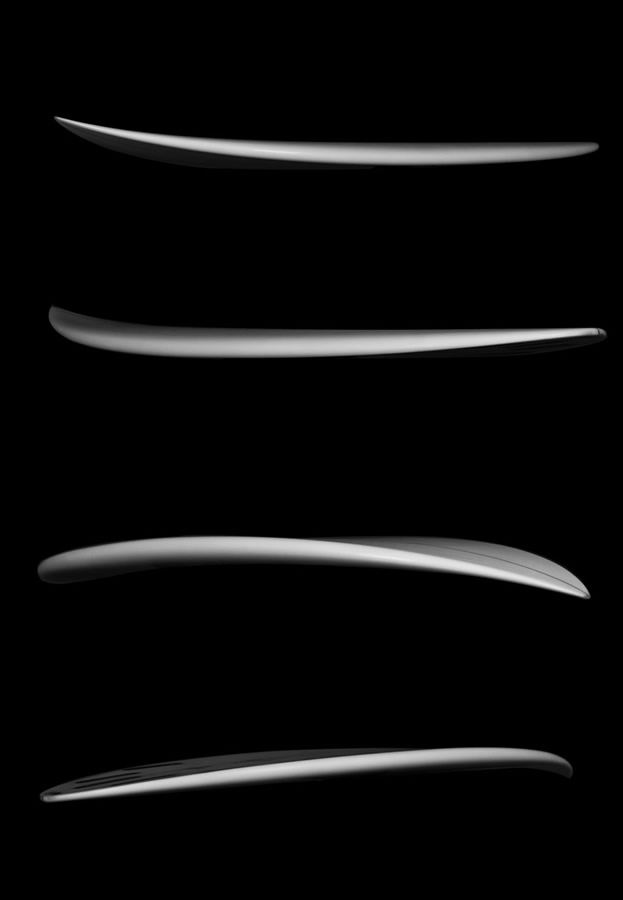 DESCRIPTION
The Animal evolved from the Pocket Rocket in its class of mini boards. I have had many requests from surfers to shape it into a full sized short board and even as a step up. The extremely flat rocker of the Pocket Rocket made the up-scaling problematic, so I made this new model with a modified rocker that frees up the turning radius while still preserving the paddle glide. It still has the same fuller outline and more thickness in the nose, with a single to double concave bottom.
The result is a stable board that catches waves easily and still turns well—all wrapped up in a user-friendly package.
BOTTOM CONTOUR: Single to double concave
FIN RECOMMENDATIONS: Thruster or quad
TAIL OPTIONS: Round pin
$765.00 Hawaii Factory Pick-up
Price quote is for custom 6'5 and under, clear, sanded finish, Future thruster set-up. For detailed pricing on custom orders and shipping, please contact us or see our pricing and shipping page.
Have any questions about this model? Just have an insane session at your homebreak? Share your questions, comments, and experiences below!