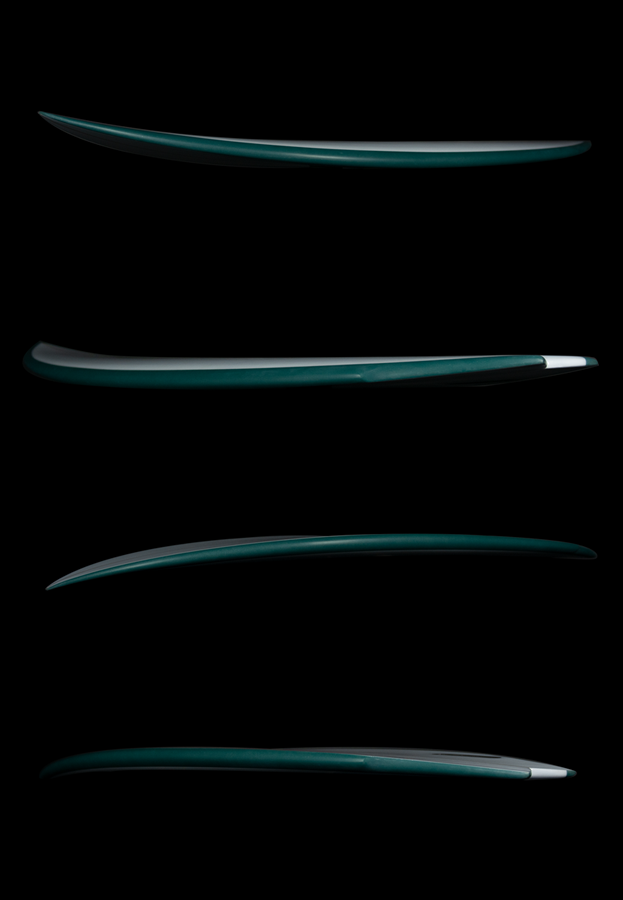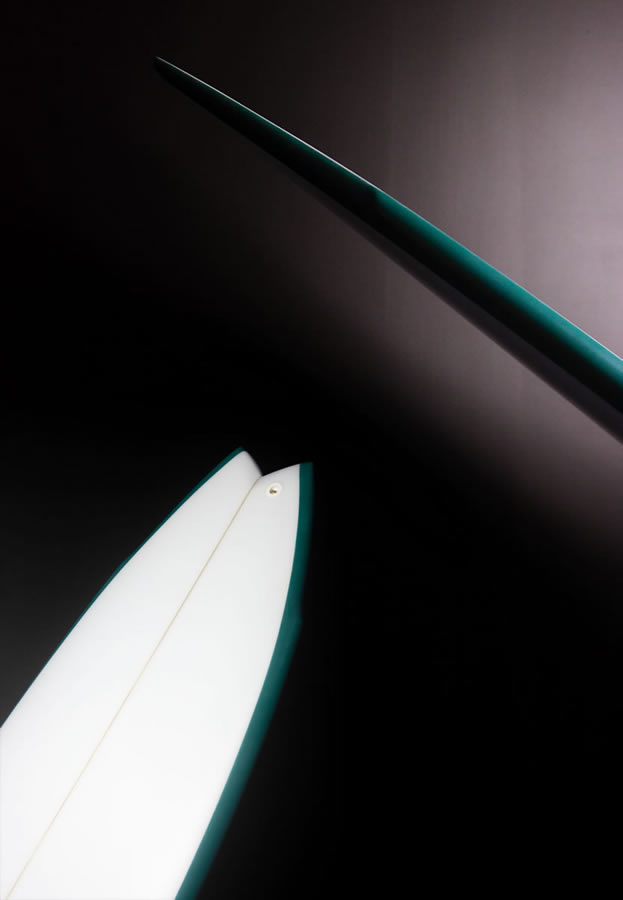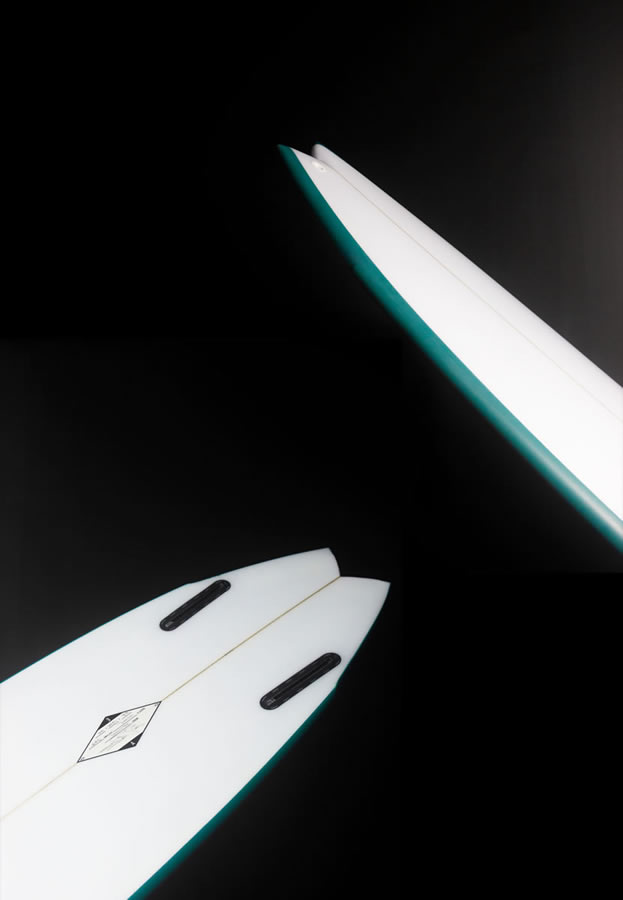 DESCRIPTION
This is the old school high-performance twin fin adapted for modern surfing. None of the sliding and swivel of the twins of the 80s, the HP Twin is fast like its predecessor, but turns with more control and drive. If you want to skate around in small waves, go a little wider and thicker—but if you want an exotic high-speed blade for fast barrels and Mach 10 cutbacks, keep it closer to your normal dimensions. The bottom starts with a mild concave through the mid-section, and finishes with vee out the tail. A wider nose and lower rocker enables this board to paddle much better than the average shortboard.
BOTTOM CONTOUR: Single to double concave, vee off the tail
FIN RECOMMENDATIONS: Twin fin (Futures T1, FCSII MR Twin)
TAIL OPTIONS: Single-Wing Swallow
$765.00 Hawaii Factory Pick-up
Price quote is for custom, clear, sanded finish, Future twin set-up. For detailed pricing on custom orders and shipping, please contact us or see our pricing and shipping page.
Have any questions about this model? Submit them below or share your experience on this board!