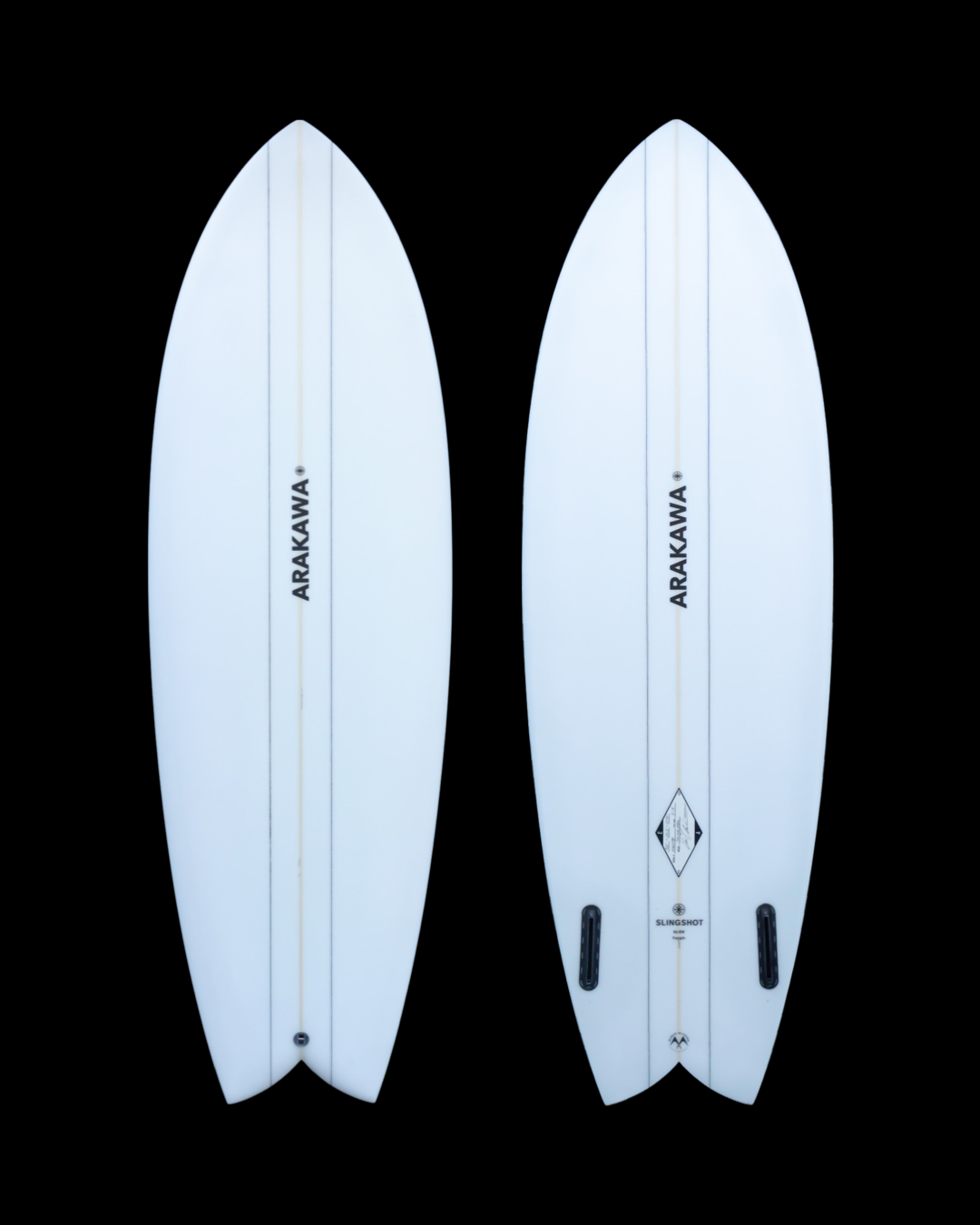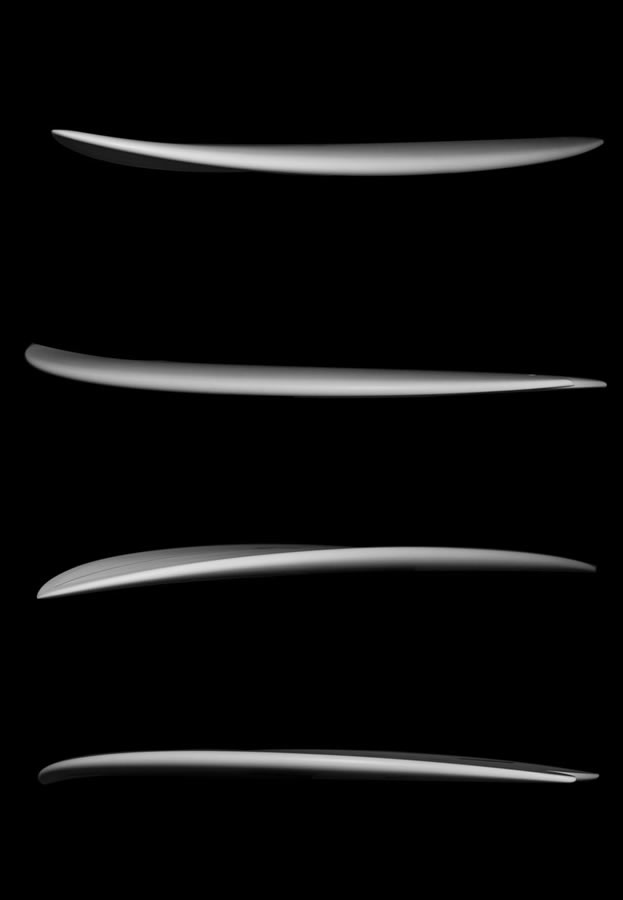 DESCRIPTION
This short and wide twin blends a 70's outline with a 21st century bottom shape. The Sling Shot is faster and more maneuverable than its older cousin. It features more tail rocker with a single concave that runs deepest above the fin area for added lift and speed. For that retro style and sweeping lines, this board is a fun alternative for almost any wave. It's bred for long open faces and point breaks, but is also a trusty secret weapon when it comes to fast barrels on those playful days.
BOTTOM CONTOUR: Single concave
FIN RECOMMENDATIONS: Twin Keel Fin (Futures K2)
TAIL OPTIONS: Deep Swallow
$765.00 Hawaii Factory Pick-up
Price quote is for custom 6'5 and under, clear, sanded finish, Future twin set-up. For detailed pricing on custom orders and shipping, please contact us or see our pricing and shipping page.
Have any questions about this model? Just have an insane session at your homebreak? Share your questions, comments, and experiences below!