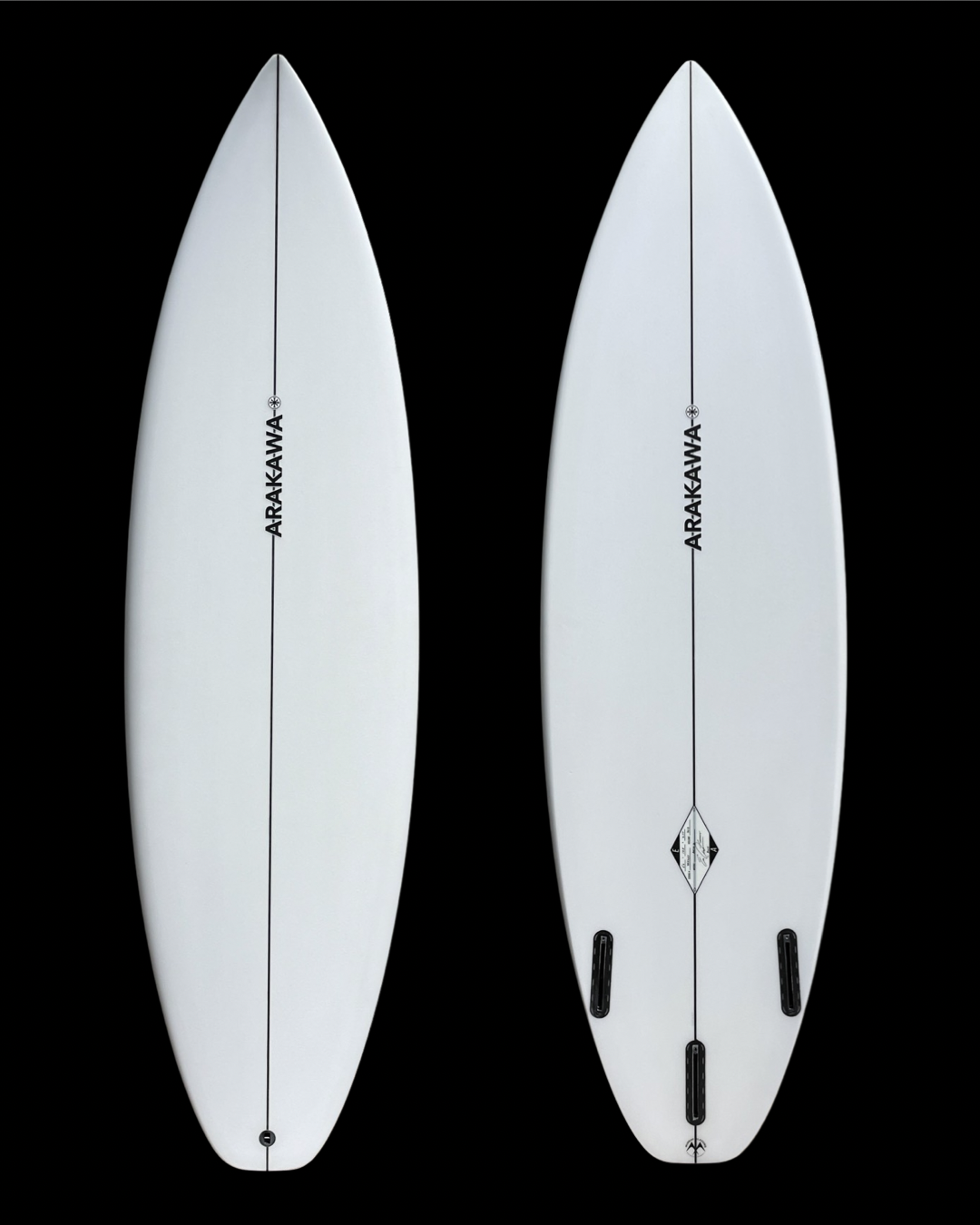 BOARD STORY
"In the Spring of 2023, Shaydo came to the shop and asked for an all-purpose short board for playful and shreddable surf on the South Shore with more overall rocker. The challenge was to see how far we could push the rocker without compromising speed and flow. It seems a bit counter intuitive to take a high rocker approach to weak or small waves, but a long time ago I had a model called the Viper with lot of rocker that was surprisingly quick and forgiving. It would self correct when you over committed the rail making it easy to ride, easy to surf. That was our goal: super reactive, speed generating, and yet easy to surf.
This time Nat suggested we ignore the measurements and draw the bottom contours exclusively by eye. It was the first time I drew curves with the rocker measurements covered from view. I found it to be quite liberating to trust eyes alone. I was encouraged after the first prototype performed about 95% of the goal. All it took was a little feedback and one slight modification to the second version, and Shaydo said we hit the mark."
- Eric Arakawa
$765.00 Hawaii Factory Pick-up
Price quote is for custom, clear, sanded finish, Future thruster set-up. For detailed pricing on custom orders and shipping, please contact us or see our pricing and shipping page.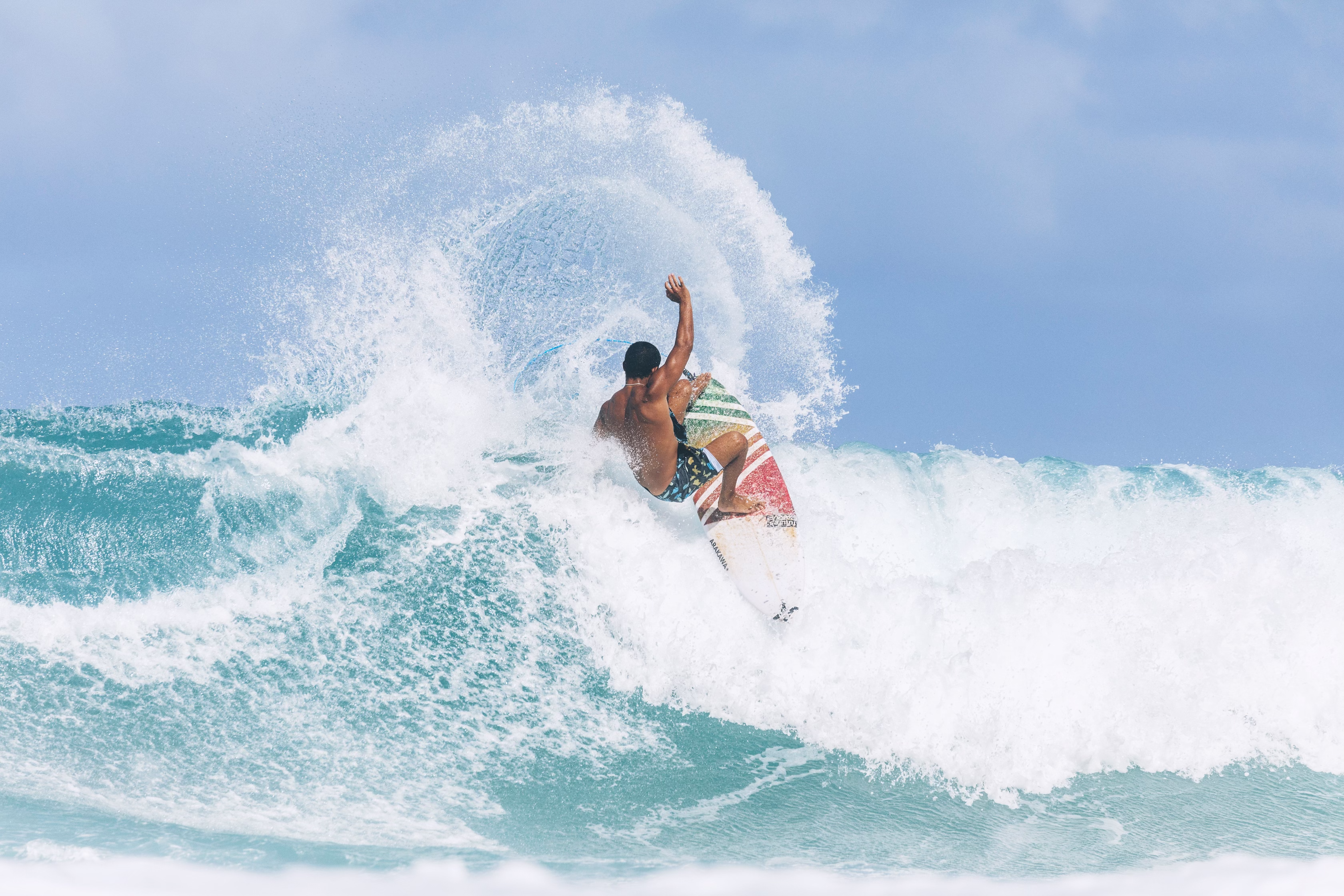 Surfer: Shayden Pacarro            Video: Graham Bell
CONSTRUCTIONS: PU, EPS, E-POLY, XTR
BOTTOM CONTOUR: It features an aggressive rocker allowing ultra vertical angles of attack. The exit rocker, rail line, and deep single concave accented with a carefully placed double forward of the fins, create speed and drive out of turns.
FIN RECOMMENDATIONS: Thruster AM2, Coffin Bros, templates with a good bit of base and rake...
TAIL OPTIONS: Pulled in Squash (primary), Swallow, Round, Thumb
WAVE TYPE: Versatile - R&D ongoing South Shore Oahu
WAVE RANGE: Waist to slightly overhead 2-4ft Hawaiian
GENERAL SURFER PROFILE
Surfs multiple times/wk
Intermediate to expert skill level
Looking to improve their all-around high performance surfing
Speedy, high energy surfing
Forgiving and free front half of the board
Balanced stance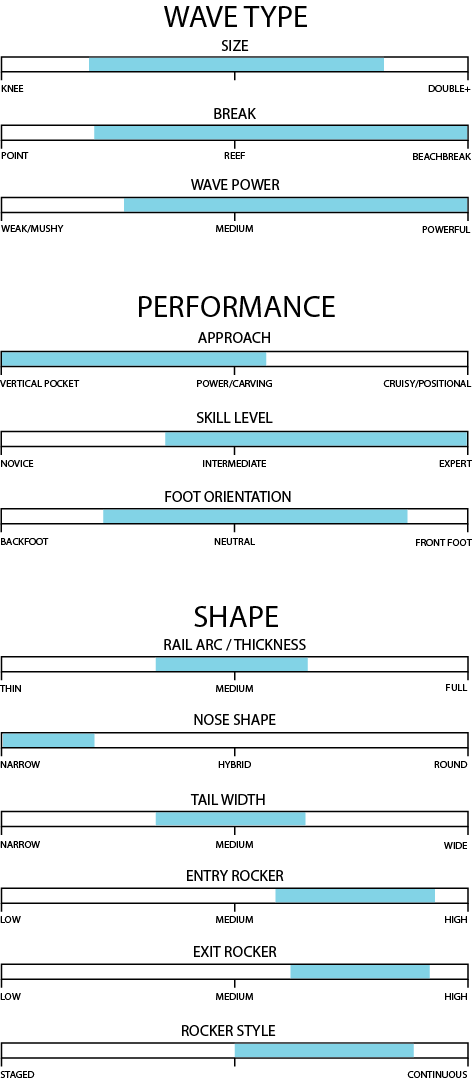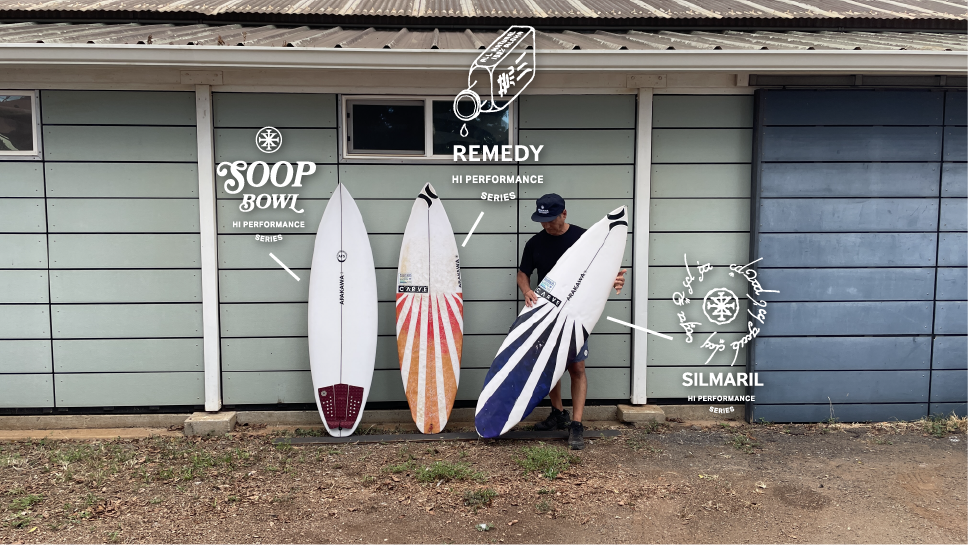 Have any questions about this model? Just have an insane session at your homebreak? Share your questions, comments, and experiences below!