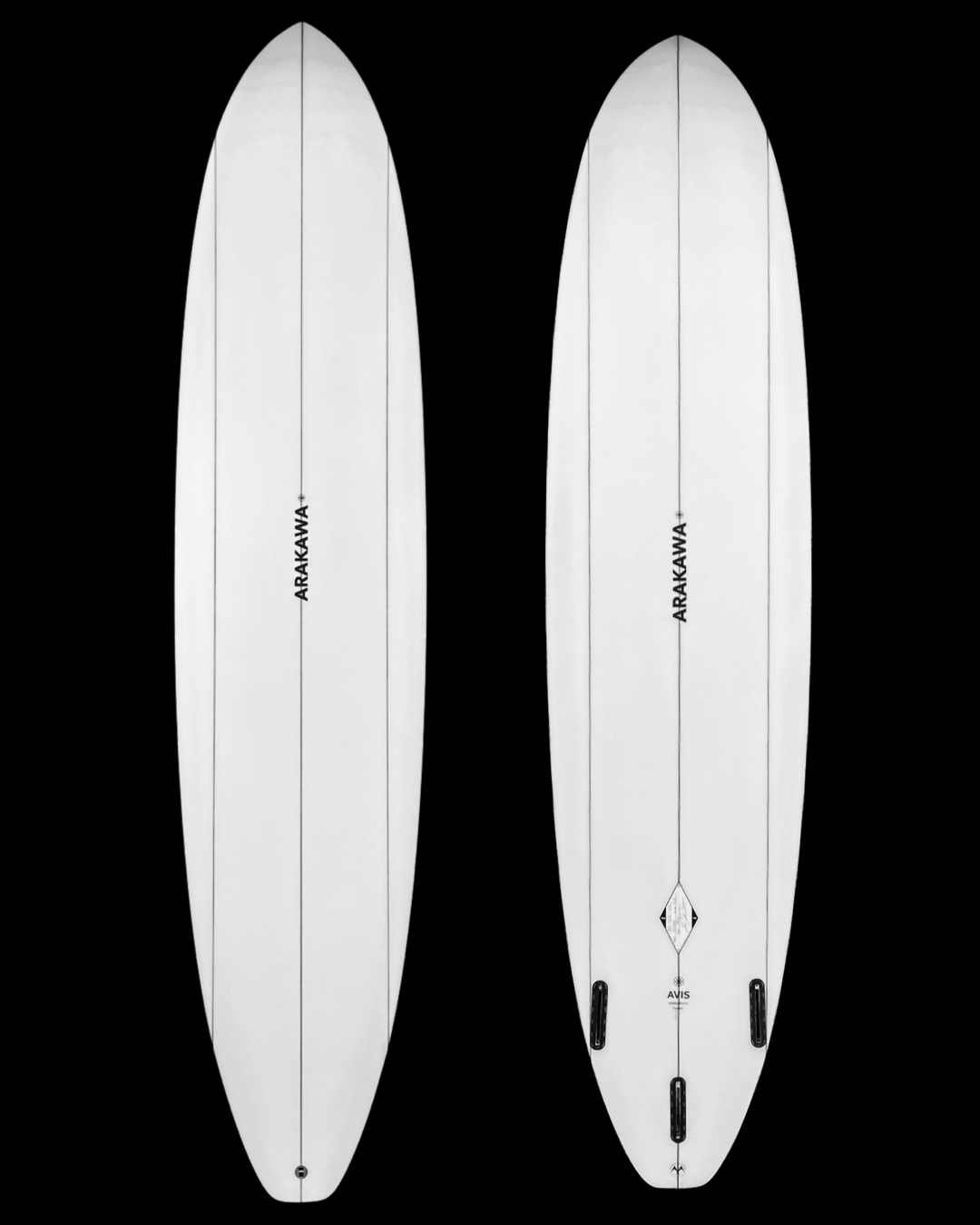 DESCRIPTION
This is a super-charged carver disguised as a mini long board. Its design brings out surfing elements of trim, glide, drive, carve, power, and smooth style. Effortless, loose, and surprisingly responsive, its a small, thin funboard that will take you anywhere. The Avis is so fun it will make you think twice before you grab your shortboard. And, often, that is saying a lot.
Typical length range: 8'0 - 8'6
BOTTOM CONTOUR: Flat to vee off the tail
FIN RECOMMENDATIONS: Thruster or quad
TAIL OPTIONS: Squash, Thumb, or RP
$960.00 Hawaii Factory Pick-up
Price quote is for custom 8'0-8'5 and under, clear, sanded finish, Future thruster set-up. For detailed pricing on custom orders and shipping, please contact us or see our pricing and shipping page.
Have any questions about this model? Just have an insane session at your homebreak? Share your questions, comments, and experiences below!