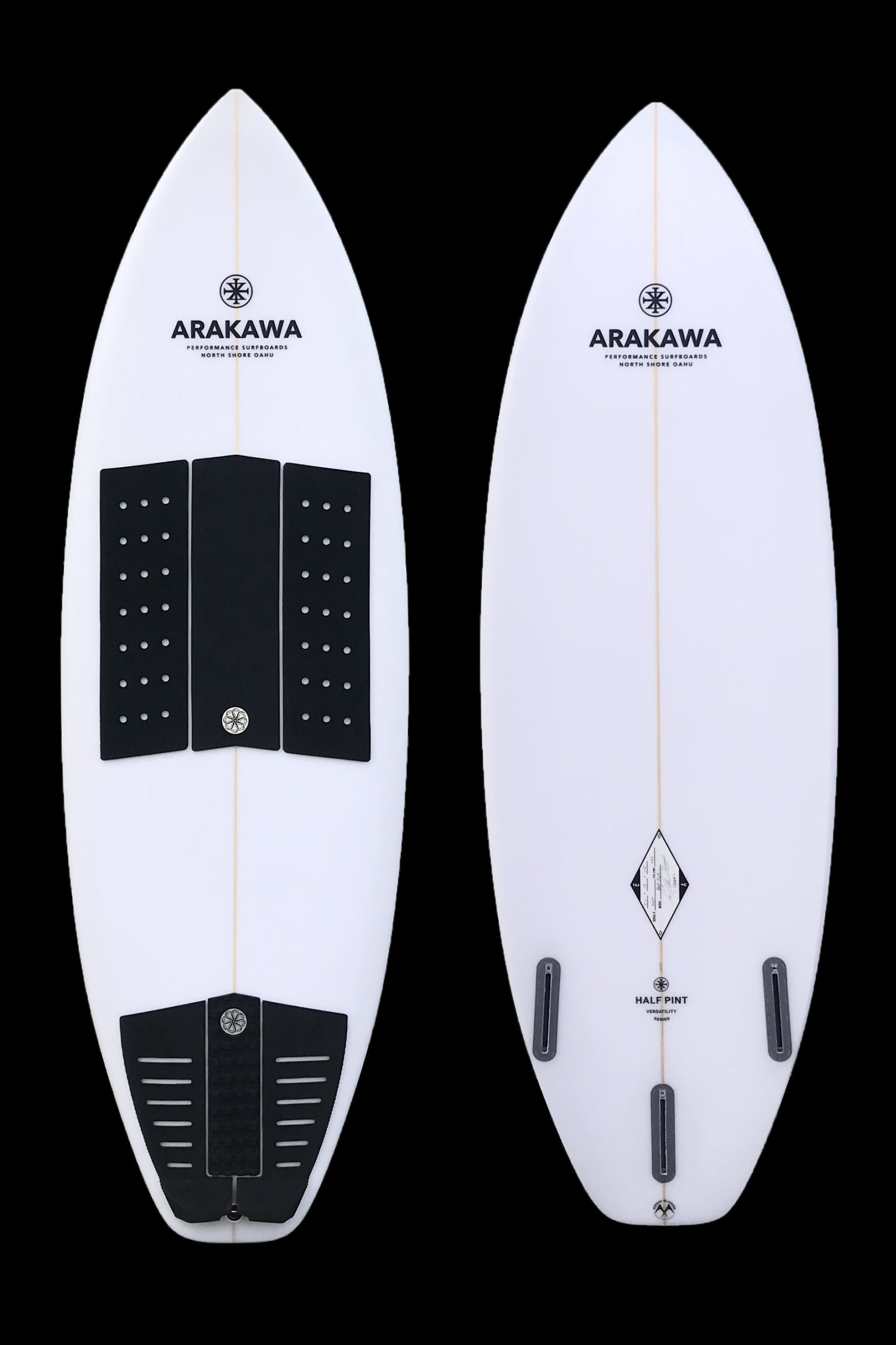 DESCRIPTION
This board is essentially the Stubby 2.0. Same flat rocker and flat deck, this little nugget packs volume. Scale it down a several inches shorter than your normal shortboard, and you'll have a quick and effortless little whip for the small days. The short length and compact volume make it stick to your feet and glide through the flats. The Half-pint is perfect for spicing up the less than average days and keep you motivated to surf when the waves just don't. It's just about as close to that soap bar/twin fin feel as you can get with a thruster or quad set up. The rocker and outline outline have been refined and the nose now has a slight beak finish.
BOTTOM CONTOUR: Single to double concave
FIN RECOMMENDATIONS: Thruster, Quad
TAIL OPTIONS: Squash, Square, Swallow, Bat
$765.00 Hawaii Factory Pick-up
Price quote is for custom 6'5 and under, clear, sanded finish, Future thruster set-up. For detailed pricing on custom orders and shipping, please contact us or see our pricing and shipping page.
Have any questions about this model? Just have an insane session at your homebreak? Share your questions, comments, and experiences below!