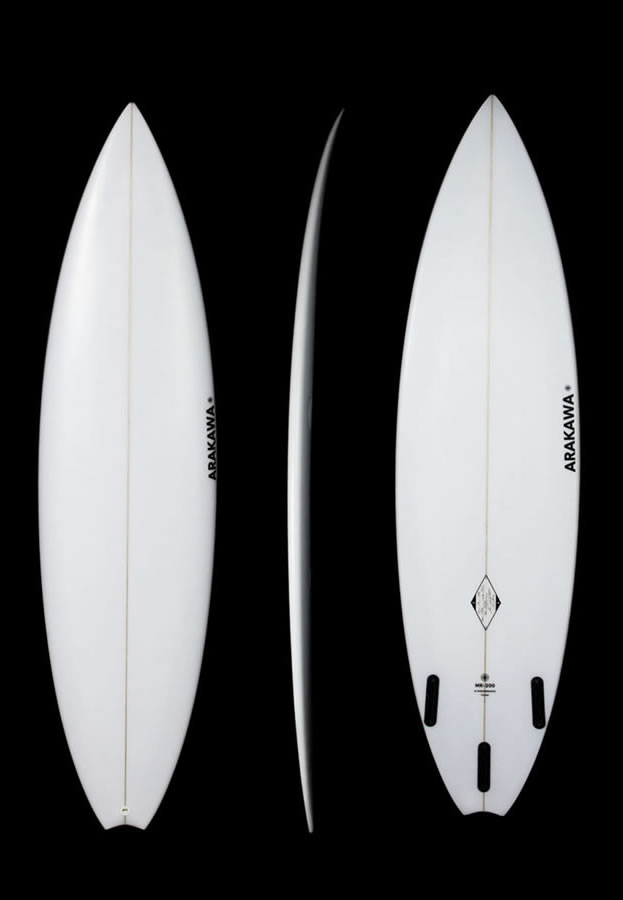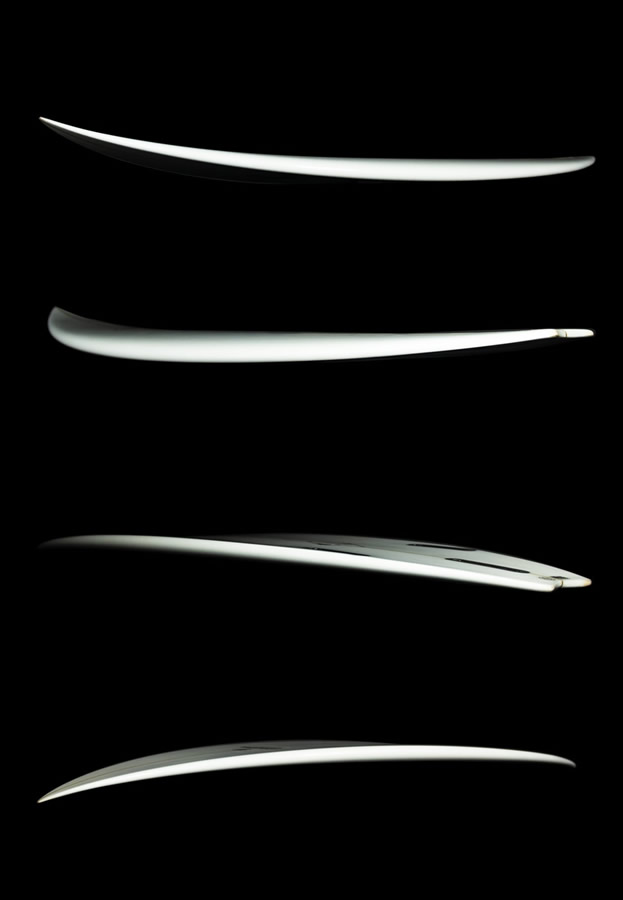 DESCRIPTION
A mid-range step up design. Essentially, the MR-200 is just our popular RP with a tail shape other than a rounded pin.
Featuring the latest in bottom and outline curves, ridden by our team on the North Shore, they are very maneuverable and accelerate thru turns.
BOTTOM CONTOUR: Slight single to double concave
FIN RECOMMENDATIONS: Works well in thruster or quad fin configurations.
TAIL OPTIONS: Squash, Moon, Swallow
$765.00 Hawaii Factory Pick-up
Price quote is for custom 6'5 and under, clear, sanded finish, Future thruster set-up. For detailed pricing on custom orders and shipping, please contact us or see our pricing and shipping page.
Have any questions about this model? Just have an insane session at your homebreak? Share your questions, comments, and experiences below!