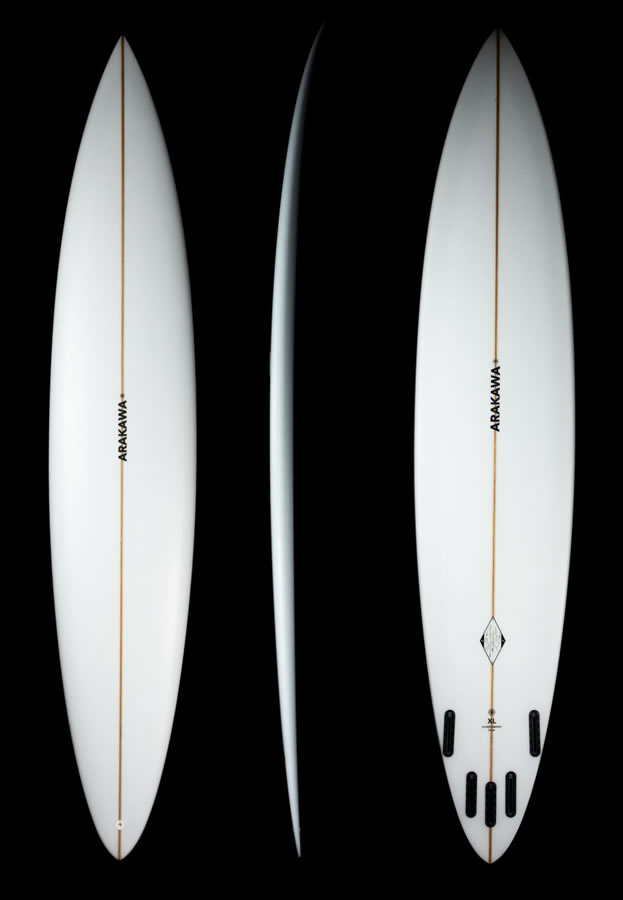 DESCRIPTION
These are the guns made for giants. Designed to glide in and maneuver out of trouble. They are dependable and proven performers in the most extreme conditions on the planet. Do not own one unless you plan to use it.
BOTTOM CONTOUR: Vee
FIN RECOMMENDATIONS: Works well in thruster or quad fin configurations.
TAIL OPTIONS: Round pin, Baby swallow
$1090.00 Hawaii Factory Pick-up
Price quote is for custom 9'0 to 9'5, clear, sanded finish, Future 5-fin set-up, double leash plug, extra-strong glassing. For detailed pricing on custom orders and shipping, please contact us or see our pricing and shipping page.
Have any questions about this model? Just have an insane session at your homebreak? Share your questions, comments, and experiences below!