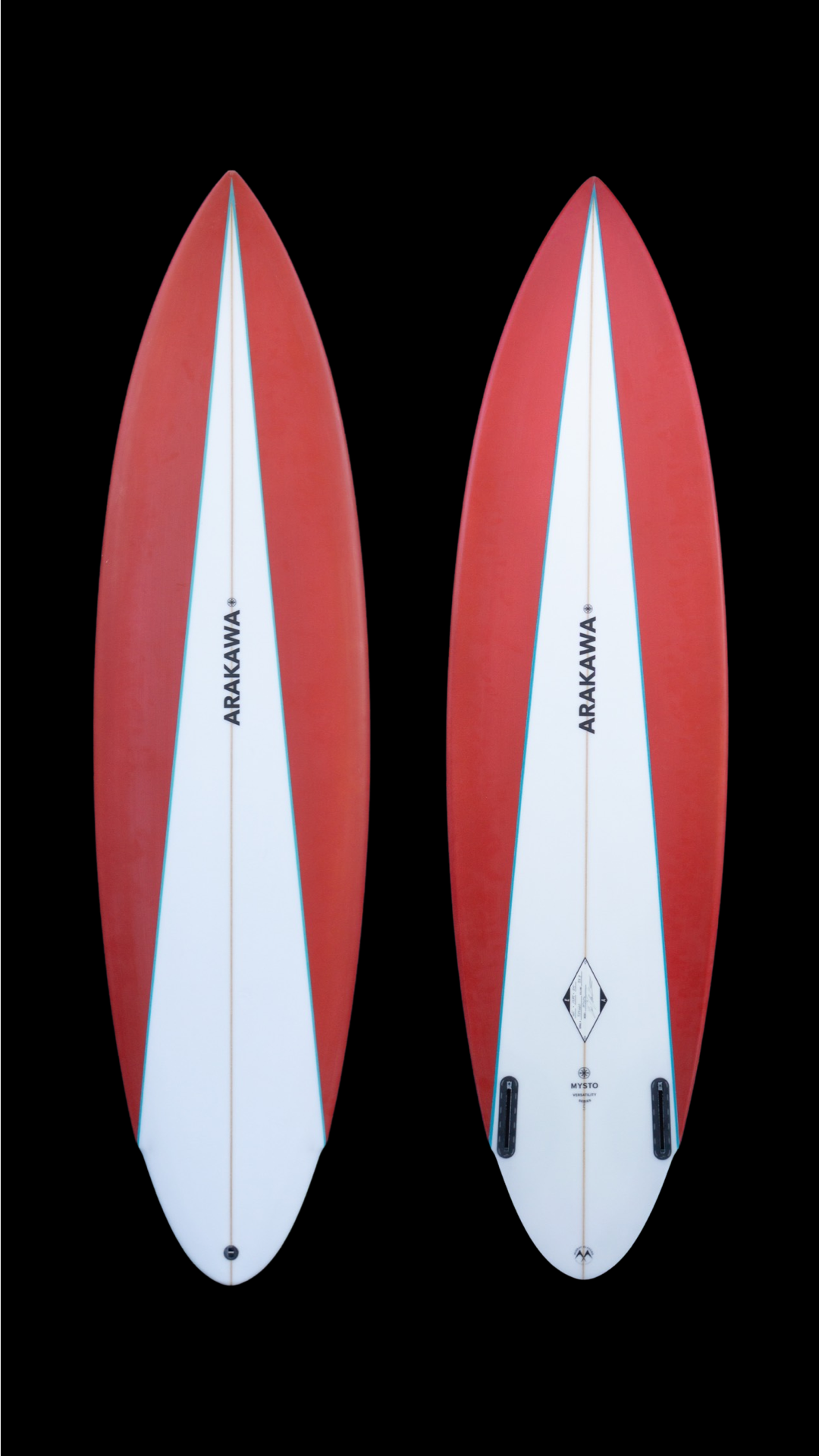 DESCRIPTION
The Mysto is a mid-length twin for performance surfing in all conditions. A reverse vee bottom allows seamless transitions rail to rail dispite its extra width, and pivots tight off the pin tail when sharp direction changes are necessary. Fin placement and our refined performance rail give this board a remarkable reliablility when it comes to hollow and critical waves. But it also loves a soft carvable face on those mushy days. This board is surprisingly effortless and fast for its relatively bulky dimensions.
Typical length range: 6'6 - 7'6 (but easily possible to go outside these bounds)
BOTTOM CONTOUR: Reverse vee
FIN RECOMMENDATIONS: Performance Twin, Futures T1
TAIL OPTIONS: Winged RP
$765.00 Hawaii Factory Pick-up
Price quote is for custom 6'6 - 6'8, clear, sanded finish, Future twin set-up. For detailed pricing on custom orders and shipping, please contact us or see our pricing and shipping page.
Have any questions about this model? Just have an insane session at your homebreak? Share your questions, comments, and experiences below!